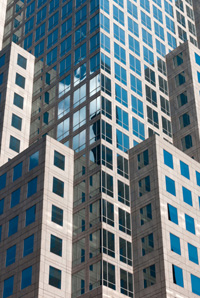 Metro 2 Credit Reporting Software.com was designed as an informational site, to assist businesses in the credit and collection industries who are interested in reporting consumer account history.
We have provided answers to frequently asked questions regarding the reporting of trade lines to the major credit repositories; Equifax, Experian, TransUnion, Innovis using the industry standard, Metro 2 format.
What is the Metro 2
®*

format?
In 1997, the credit reporting industry initiated the use of the Metro 2 format which became the industry standard for reporting trade lines.
The Metro 2 format was developed by Consumer Data Industry Association (CDIA) to replace the Metro format which was developed in the late 1970's. The Metro 2 format layout is described in the Metro 2 Credit Reporting Resource Guide.
The Metro 2 format facilitates complete and greater accuracy of reporting of data and provides the following features:
The Metro 2 format is designed to be easier to use and understand;


Provides one standard computer format to be used for reporting accurate, complete and timely consumer credit information;


Meets all requirements of the Fair Credit Reporting Act (FCRA), the Fair Credit Billing Act (FCBA) and the Equal Credit Opportunity Act (ECOA);


Allows for reporting information at both the account and consumer levels;


Allows reporting on debtors that "cannot be located";


Allows reporting of deferred payments and "associate" borrowers /debtors information;


Identification numbers can be changed to accommodate transfer or sale of debt (asset sales).